Horizontal Directional Driller Assistant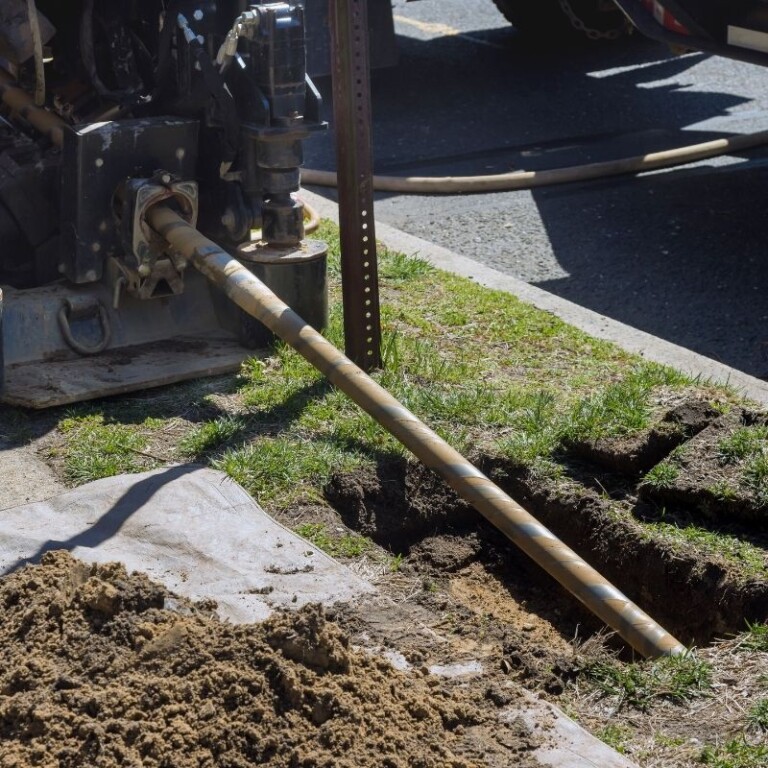 What is Horizontal Directional Drilling?
Horizontal Direction Drilling (HDD) is generally accomplished in two stages. The first stage consists of directionally drilling a pilot hole along a designed directional path. The second stage consists of pulling back the conduit or cables back into the bore hole. When properly done, a target can be drilled to within inches of where it was intended. Servicing of the rig, caring for drill rods, mud mixing, an introduction to drill locating and all the other required duties of horizontal drilling will be covered in the classroom and of course, while sitting on the drill rig. Potential Job Opportunities: Shallow & deep utility installations, pipeline, geo-thermal, piling and well drilling.
What does the Horizontal Directional Driller Assistant program include?
OMNIA Training's directional drilling certification is a 9-week training program that covers integral aspects of the career that ultimately serves to ensure you are job ready. The training program includes the coverage of the following topics:
Introduction to directional drilling: Drilling instruction, introduction to calculations, and bore path planning. Extensive coverage of the specific problems that are associated with directional/horizontal drilling such as hole cleaning, torque, drill string component design, drag and logging are included.
Drill and equipment usage: Hands-on learning when it comes to the tools and techniques used in directional drilling. This includes drill rod loading, trailer loading/unloading, drill head locator to name a few.
Experience predictability: Students will be given the knowledge to predict bore paths. This will be learnt based on locates, work plans and other obstacles identified in the field.
Horizontal Directional Drilling
Servicing of the rig, caring for drill rods, mud mixing, an introduction to drill locating and all the other required duties of horizontal drilling will be covered in the classroom and of course, while sitting on the drill rig. Potential job opportunities are shallow and deep utility installations, pipeline, geo-thermal, piling and well drilling. Interested? Contact Us for Pricing