Skid Steer Basic Training:
Learn to operate one of construction's most in-demand vehicles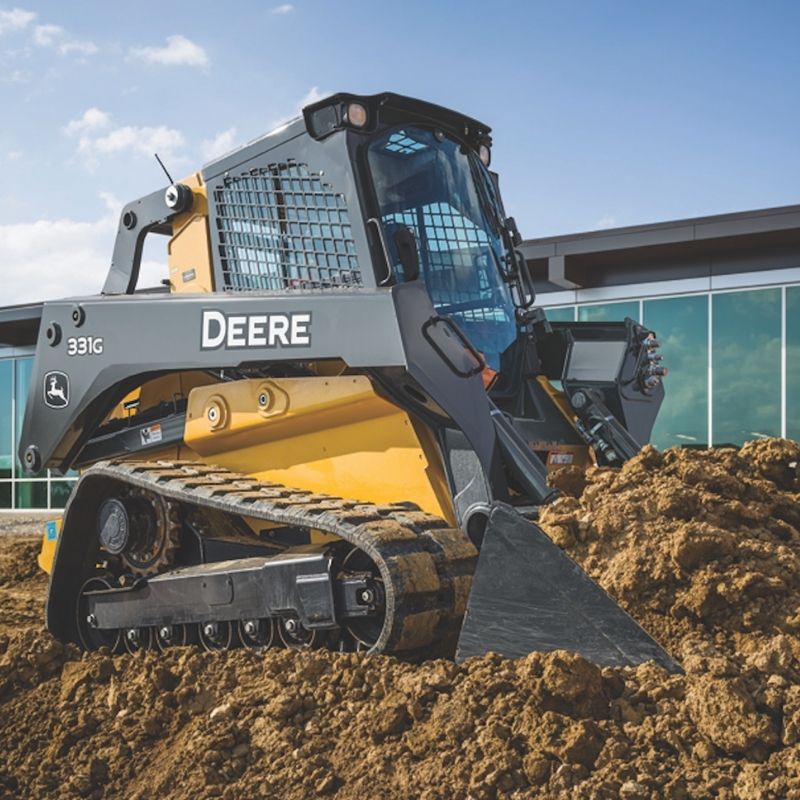 Skid Steer operation is more than just maneuvering a skid steer and loading and unloading the bucket. Skid steers are also used as a sweeper, auger, forklift, grader and for trenching. Not only will you receive training on the skid steer, but you will also be trained on multiple attachments you may find in the field. Courses include classroom training, proper maintenance and up to four weeks of hands-on training in the skid steer. Potential Job Opportunities: Shallow & deep utility installations, pipeline, paving, landscaping, snow removal and general construction.
What does OMNIA TRAINING's skid steer training program includes:
OMNIA Training's skid steer basic training program is a 4-week training program that covers essential aspects of an operator on a construction site. The training program includes the coverage of the following topic modules:
Introduction to skid steers: Includes coverage of the skid steer including safety regulations and standards, job site safety analysis, basic operation procedures and the mentoring of all associated buttons and functions for the skid steer.
Hands-on vehicle operation: The ability to sit in the driver's seat to learn how to properly pilot a skid steer. Students will be required to demonstrate proficiency ranging from basic to intermediate such as driving through obstacles, making turns safely, digging and also picking up items and delivering them to a selected location.
Intermediate stage loading procedures With picking up heavy items being integral to the operation of skid steers, all students will be drilled through safe loading procedures to ensure they are top-tier operators.
Training Program Outline:
Operation is more than just maneuvering a skid steer or loading and unloading the bucket. We will train you how to attach and detach different attachments and the proper operation of sweepers, augers, fork lifting, and grading. You will also receive your Skid Steer Operators certification, which is a provincially required certificate to operate skid steers on public property in Alberta. Interested? Contact Us for Pricing
What is Advanced Skid Steer? The Advanced Skid Steer Operator will perform all the duties of a basic skid steer operator plus the use of attachments like trenchers, augers, snow plowing, etc.

What does OMNIA's Advanced Skid Steer program includes: OMNIA Training's Advanced Skid Steer training program is a 6-week training program that covers all the aspects of the basic operator's course as well as more field time operating in more confined areas and with skid steer attachments.

Introduction to Advanced Skid Steer: You will take basic safety courses (including Skid Steer Operators Certification & Ground Disturbance Level II) required for the operation of a skid steer. You will have 4 days of classroom theory where you are learning about safety documentation and an overview of basic hand tools and then 4+ weeks in the field training.

Hands-on training will teach students how to properly pre-check the machine, learn more advanced maintenance of a skid steer, how to operate a skid steer in a controlled environment, learning how to properly load and unload a skid steer on and off a trailer, maneuvering in more confined areas, loading an unloading techniques using bucket, spreading different materials, the operation of various skid steer attachments like trenchers, augers, post pounders, forklift, and snow plowing.

Field Training: Students will be training in a controlled field setting, performing 4+ weeks of hands-on learning using a wheeled and tracked machine and learning how to mount, connect and operate various skid steer attachments.