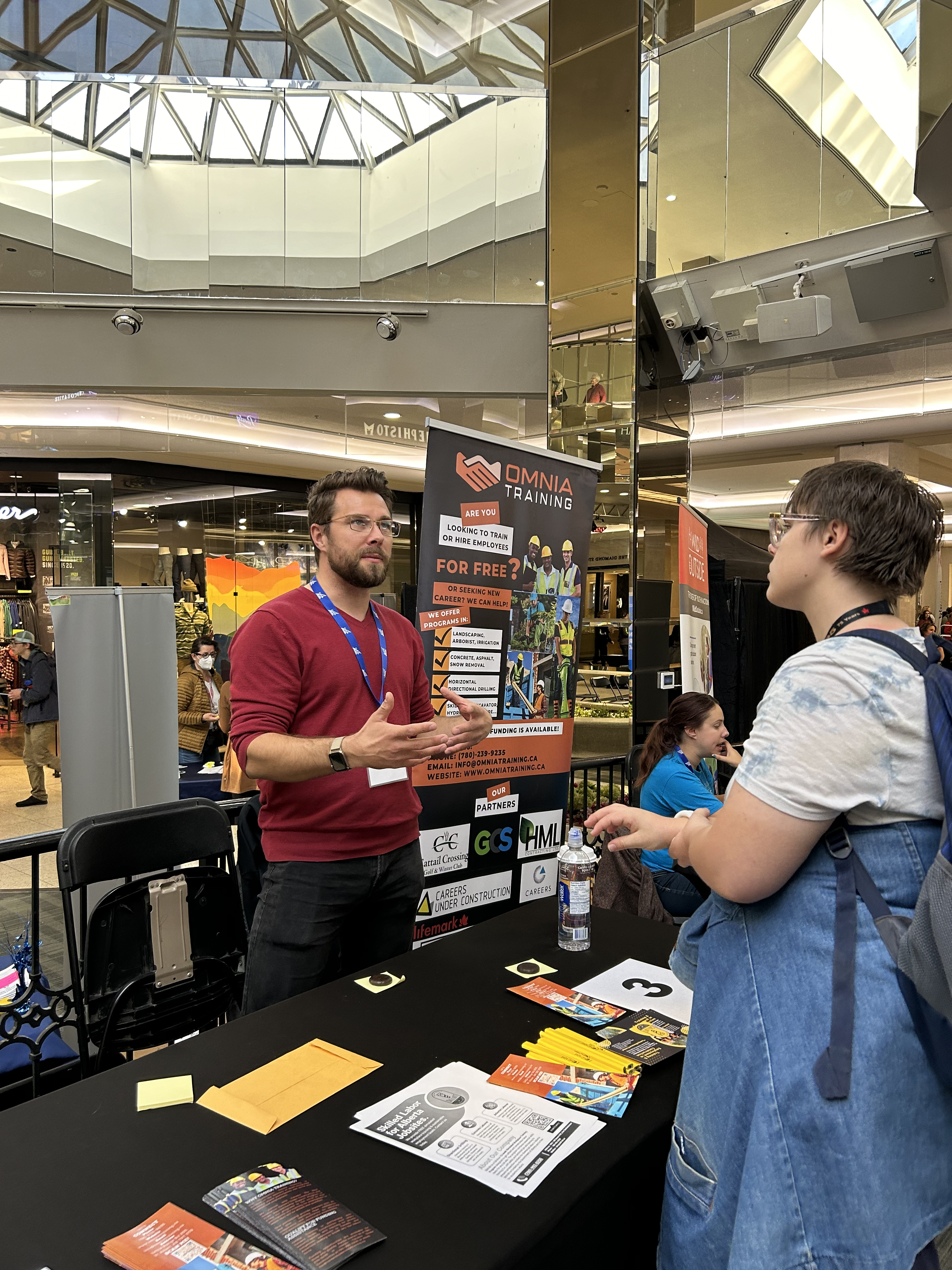 Omnia Training at WEM Career Fair hosted by Careers The Next Generation
Our team at Omnia Training had a fantastic time at the Career Fair hosted by Careers The Next Generation in the bustling West Edmonton Mall last Friday! It was an incredible opportunity for us to share valuable insights into our meticulously designed skill training programs. These programs are crafted with the sole purpose of empowering individuals who are either embarking on exciting new career journeys or seeking significant advancements in their current professions.
The turnout at the event was nothing short of extraordinary, and we were thrilled to see so many enthusiastic individuals eager to explore and enhance their skill sets. Our heartfelt thanks to everyone who stopped by our booth and engaged in insightful conversations!
Whether you're an individual looking to take the next step in your career journey or an employer aiming to elevate your team's skills, Omnia Training is here for you. Our programs cater to those seeking personal growth and career advancements, as well as organizations eager to invest in the development of their workforce.
Curious about how our skill training programs can be customized to suit your specific needs? Whether you're embarking on a new career, aspiring to achieve greater heights, or seeking to empower your team, we've got you covered. Take the next step in your professional journey with Omnia Training. Explore our programs now and unlock a world of opportunities! Ready to get started? Contact us at (780) 239-9235 or info@omniatraining.ca to discover how we can assist you in reaching your goals!